Napa Valley is known around the globe as the wine capital of the world. Boasting over 400 wineries and tasting rooms, Napa draws in thousands of visitors each day looking to get a taste of its famous wines.
However, Napa Valley has a lot more to offer than strictly viniculture. The area is also a hub for artisan foods and fresh, organic produce. And there is no better place to sample all of Napa's best offerings than at the Napa Farmers Market.
From 8 AM to 12:30 PM during the spring, summer, and fall months, the Napa Farmers Market provides visitors with world-class produce and flavors that Napa Valley is known for. Featuring more than 40 local farms and vendors, the Napa Farmers Market offers fruits, veggies, herbs, flowers, meats, seafood, and eggs direct from the source.
Flavorful Berries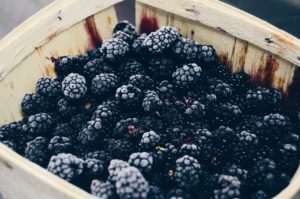 From traditional blackberries, blueberries, and raspberries to the more obscure loganberries, boysenberries, and olallieberries, the Napa Farmers Market has it all! Whether you are creating some fresh fruit vodka infusions or creating an elaborate fruit platter for girl's night, the Napa Farmers Market has you covered!
Organic Veggies
There's no better place to find fresh, local greens from organic family farmers than the Napa Farmers Market. Featuring everything from broccoli and peas to kale, chard, and lettuce, the Napa Farmers Market is your one-stop-shop for healthy, fresh produce.
Seasonal Flowers
No kitchen is complete without some fresh, seasonal flowers from a local flower farm. Whether it be a bundle of colorful daisies or a few vibrant sunflowers, you can find the perfect centerpiece for your kitchen table at the Napa Farmers Market.
Fresh Seafood
Get your seafood fix with some fresh ahi poke and smoked salmon from FreshWay Fish at the Napa Farmers Market. Their fish is Wild Caught in Alaska and other areas of the North Pacific – ensuring you always get the freshest products possible.
Delectable Chocolates & Confections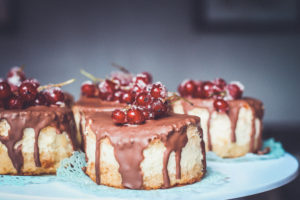 Satisfy your sweet tooth with some delicious chocolates from Wine Country Chocolates and crepes from French Corner Napa at the Napa Farmers Market. Pair them with a glass of classic Napa Valley wine and you have a recipe for success!
The Napa Farmers Market is more than just a place to shop for groceries, it is an experience. Featuring chef demos, kid's activities, and other special events, the Napa Farmers Market provides hours of fun for your family.
…Not to mention the fact that it has all of the ingredients you need to stir up a delicious Hope Cocktail!