Looking for an excuse to take a day trip to San Francisco? Hop in the car, grab your reusable shopping tote, and head over to San Francisco's renowned Ferry Plaza Farmers Market!
Open every Saturday from 8:00 AM to 2:00 PM year-round, the Ferry Plaza Farmers Market is well-known for their high-quality, diverse selection of fresh farm products and artisan foods. Boasting over 100 vendors, this popular farmers market is known throughout the country as one of the best places to learn about sustainable food systems.
Meet CUESA: The Organization Behind the Market
The Ferry Plaza Farmers Market is one of two Bay Area farmer's markets sponsored by the Center for Urban Education About Sustainable Agriculture, or CUESA. The CUESA team uses farmer's markets and educational programs to cultivate a sustainable food system and educate consumers about eating seasonally, sustainably, and locally.
Participate in free educational programs at the CUESA Classroom for Market to Table Demos with local chefs or visit the CUESA Food Shed to learn more about sustainable food systems.
Merchants: What You Can Find at Ferry Plaza
Many people go to farmer's markets to purchase fresh, locally grown fruits and veggies, then do their meat, seafood, and pastry shopping at a grocery store. When you visit the Ferry Plaza Farmers Market, there is no need to make a pit stop at Whole Foods on your way home – because this farmers market has everything on your shopping list!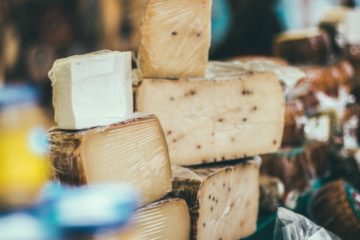 Artisan Cheeses
Need some delicious cheese to go along with your wine tonight? Stop by Ferry Plaza Farmers Market for a diverse selection of artisan cheeses from local Bay Area farms. Achadinha Cheese Company, in Petaluma, is owned by the Pacheco family.
Jim Pacheco, a third generation dairy farmer pastures 400 goats and 50 cows on their 230-acre farm. You can enjoy the Pacheco's farmstead cheeses at the Ferry Plaza Farmers Markets every Saturday.
Locally Grown Veggies
Whether you're tossing up a refreshing kale and quinoa salad for yourself or cooking up some French fries for the kids, Ferry Plaza Farmers Market is your one-stop-shop for all necessary ingredients.
Pick up some organic potatoes grown in the nearby Marin countryside from Little Organic Farm. Peruse through Dirty Girl Produce's selection of tomatoes, carrots, and cabbage. And don't forget to stop by Everything Under the Sun's tent to grab some dried veggies for the road!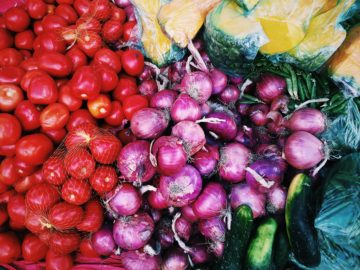 Fresh Fruit
Make sure you have all of your (and your kids') favorite fruit on hand next time you need a healthy snack by visiting the Ferry Plaza Farmers Market this weekend! From perfectly ripened strawberries to flavorful melons, the Ferry Plaza Farmers Market has everything you need for healthy snacking!
Find peaches, plums, pluots, and pomegranates at Tory Farms; apricots, cherries, kiwi, and lemon at Twin Girls Farm; and blackberries, boysenberries, and melons at Lagier Ranches. With a diverse assortment of fruits from family farms around the Bay Area, you will have more than enough fruit for your next fruit salad or arrangement.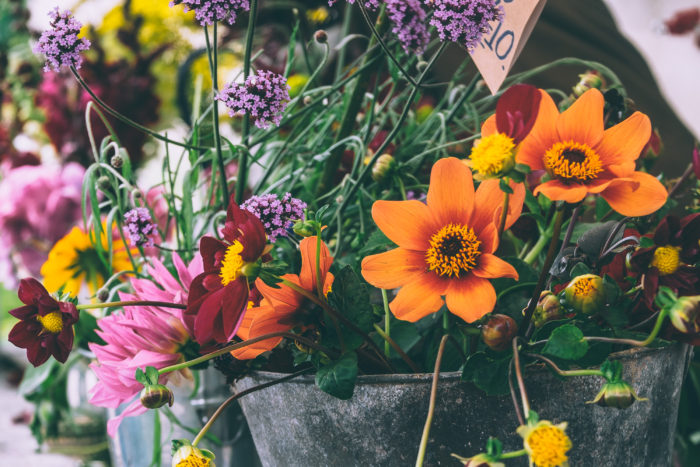 Vibrant Flowers
Ensure that your kitchen looks just as colorful as your newly-stocked fridge by picking up some beautiful flowers from one of the Bay Area's most renowned flower farms. Flowers from merchants such as Cypress Flower Farm, Devoto Gardens & Orchards, and McGinnis Ranch are hard to take your eyes off of as you meander through the Ferry Plaza Farmers Market.
Savory Meats from Humane Family Farms
Pair your quinoa and kale salad with a delicious chicken breast from one of the sustainable family farms present at the Ferry Plaza Farmers Market. Find all-natural, grass-fed beef from Stemple Creek Ranch and responsibly-raised poultry from Pescadero's Root Down Farm just footsteps away from San Francisco's most iconic waterfront building.
Delectable Pastries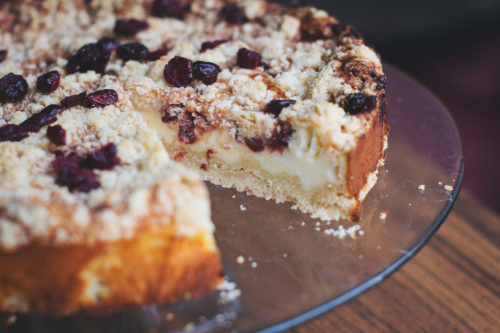 It's not all fruits and veggies at the Ferry Plaza Farmers Market – you can also take care of your sweet tooth while you're perusing the aisles of delicious foods and craft products.
Treat yourself to Smoked Almond Brittle and Pate de Fruit from Craftsman and Wolves. Or enjoy a classic apple or key lime pie at Three Babes Bakeshop. And before you leave, make sure you stop by Acme Bread Company for some of San Francisco's famous sourdough bread!
Eating (and drinking) seasonally, organically, and locally is important for our planet and our individual health! Visit the Ferry Plaza Farmer's Market in San Francisco for sustainably-sourced foods from the Bay Area's most well-known family farms.